OBEDIENCE TRAINERS
If you need an obedience trainer, we have personally used and can recommend several trainers.


INSURANCE COVERAGE
If you are in need of insurance coverage for your dog(s), view our recommended insurance companies.


CONTACT US
If you would like information or have questions about adoptions, rehoming your dog, donations or anything at all, please contact us.
LATEST NEWS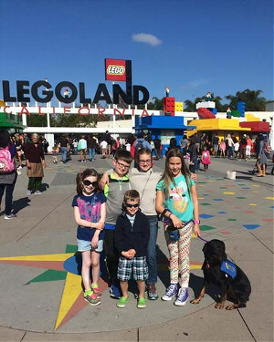 Update on Sophie, formerly "Yoko", rescued from the Wasco animal shelter.
Elizabeth is homeschooled now & Sofie attends school with her so she is rarely in her crate. They both come to the office with me & then I hand them off to their teacher, Gina.

SUCCESS STORIES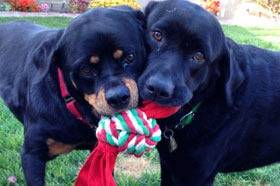 I was blessed to share my life with an incredible rescue Rottweiler--her name was Michi and she made me fall in love with this magnificent breed.
Michi went with me everywhere and was my sister, my source of unconditional love and my most consistent relationship in my adult life.
MAKE A DONATION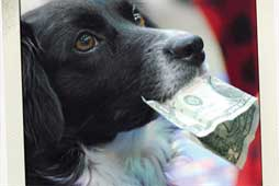 Rottweiler Rescue of Los Angeles, Inc. is an IRS Section 501(c)3 Charity dedicated to improving the lives of Rottweilers.
We receive no government funding and depend entirely on contributions made by caring and generous rottweiler lovers.